ST. LOUIS — John Gaal had been in the air for about 45 minutes when the woman across the aisle from him screamed.
Gaal and his wife, Mary, were on a recent Southwest Airlines flight headed out west, where he was speaking at a conference. Gaal is retired from running training and education programs for the carpenters' union. He's a regular speaker about the intersection of mental health, opioid awareness and suicide prevention. It's a topic he knows too much about.
In 2017, Gaal's son, John Stefan Gaal, Jr., committed suicide. He had battled mental health issues, caused in part by concussions from high school sports. Gaal turned his devastation to action, starting a foundation that advocates for concussion awareness and prevention. He studied chronic traumatic encephalopathy (CTE), the brain condition that can affect athletes with repeated head impacts.
Posthumously, his son had been diagnosed with CTE. Gaal then learned how much of a problem opioid abuse was in the construction industry, where men and women often start on the addictive pain pills after an injury sustained on the job.
After being startled by the scream on the flight, Gaal noticed that a man across the aisle appeared unconscious. "He was motionless," Gaal said.
The man had vomited, with beads of sweat across his forehead and no pulse.
Gaal and other passengers, one of them a doctor, carried the man to the back of the plane and laid him on the floor. Gaal used a flight attendant's flashlight to examine the man's eyes. His pupils were tiny, like pin points. Gaal recognized the condition as a strong sign of an opioid overdose.
Gaal and his wife both volunteer with ministries that help homeless people. Unfortunately, opioid overdoses are all too frequent in south St. Louis, where they do much of their work. They both carry Narcan with them. That's the prescription nose spray carried by most police officers, firefighters and other emergency personnel. It can be given quickly to somebody who has overdosed on opioids. It has been dubbed the "Lazarus drug" for its ability to bring overdose patients back to life.
"I looked at the doc and told him, 'This appears to be an opioid overdose. I'm going to hit him with the Narcan,'" Gaal said. "It took about three minutes to get him to start breathing again."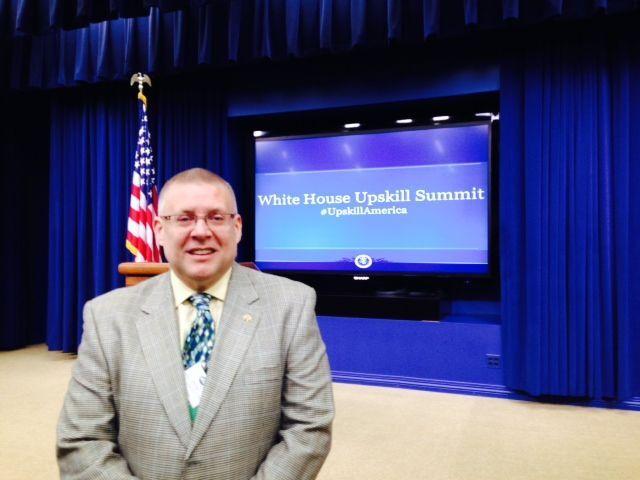 If you know Gaal — I met him shortly after his son died — you know that this is only the beginning of the story. When the tireless advocate learned that Southwest Airlines doesn't carry Narcan on its flights, he got to work, first by writing to the airline's CEO, Bob Jordan.
"My concern going forward is that with our nation's current fentanyl crisis, this will not be the one and only your crews will deal with this type of emergency," Gaal wrote in a letter. "I sure hope that SWA begins to IMMEDIATELY carry Narcan and train all of its crews on how to use this life-saving drug."
Gaal was not the first to advocate for this move. In 2019, the Aerospace Medical Association issued a report recommending that the Federal Aviation Administration consider adding Narcan to its required lists of medicines in emergency first aid kits on flights. The FAA issued a recommendation that airlines consider adding Narcan but didn't require it.
Later that year, U.S. Rep. David Trone of Maryland, whose nephew died of an opioid overdose around the same time that Gaal's son died, wrote a letter to airlines suggesting they carry Narcan.
That year, several major airlines added Narcan to their medical kits, including American, United and Delta. Southwest Airlines was not one of them. In a statement, the company told me it continues "to review our policies" as it relates to medical kits.
Gaal received a response to his letter. Southwest Airlines thanked him for being a Good Samaritan and sent him a $100 voucher for a future flight. He was dumbfounded by the latter.
"I didn't want a damn $100 coupon," he says. "I wanted them to start carrying Narcan and provide training for their crews."
So he wrote the FAA, which tells me a formal rule-making process will have to be started to require Narcan. Gaal wrote Southwest again. Twice. A safety executive at the company wrote Gaal back this week to tell him that the company is indeed reviewing its policies regarding Narcan.
Note to Southwest Airlines: he will not give up until you do the right thing.
"Had my son not died, I wouldn't be knee-deep in this the way I am. And I wouldn't have been in a position to help this young man," Gaal says. "I'm not trying to be hero here. But people need to know that Narcan works."

Messenger: As Friday night lights return, father honors memory of son with straight talk about concussions

Messenger: In battle against opioids, pharmacists and state open new line of attack

Messenger: Long fight from Missouri cities and counties earns opioid settlement. What's next?

Messenger: Injury leads to opioids, which lead to slow motion tragedy