Froedtert South

TRIVIA: WANT TO PLAY ALONG?
Guess what the phrase "Hybrid-OR" stands for?
A) An off-road vehicle powered by gas & electric
C) A hospital operating room that combines modern imagining technology with minimally invasive surgical practices to help doctors save lives.
The correct answer is "C."
The "Hybrid OR," referred to as "Hybrid-CVOR," is revolutionizing surgery. The acronym stands for "Hybrid Cardiovascular Operating Room."
Recently, Hybrid-CVORs were only found at highly specialized tertiary care referral hospitals.
This is Dr. Goya Raikar, a Cardiothoracic Surgeon at Froedtert Pleasant Prairie Hospital, announcing that this new technology will soon be operational at Froedtert Pleasant Prairie Hospital:
"Coronary artery disease is the leading cause of death in the United States. The disease is becoming more common as our population ages. With it's Hybrid-CVOR, heart procedures at Froedtert Pleasant Prairie Hospital will be performed under optimal conditions in an operating room equipped with the most advanced surgical and imaging technology."
"Bringing a Hybrid-CVOR to Kenosha County required forward thinking, months of planning and a significant financial investment. Thanks to Froedtert South's community commitment, I expect heart condition survival rates in Kenosha, Racine, Lake and Walworth counties to be dramatically better than those in other areas of the country without this technology."
To better understand how the Hybrid-CVOR will make a difference in the lives of patients, let's consider a common heart condition, coronary artery disease.
Because they're clogged by plaque, the blood vessels of people affected by coronary artery disease can't send enough blood to the heart.
For many people, shortness of breath and chest pain are the first clues. These symptoms are bad news and if left untreated, coronary artery disease can lead to a fatal heart attack.
Fortunately, coronary artery disease can be treated through a "coronary artery bypass procedure."
That's a procedure to restore normal flow to the heart by redirecting blood around the blocked artery.
Historically doctors had to "crack open" a patient's chest to fix the problem.
These days, Froedtert Pleasant Prairie Hospital's surgeons often perform the procedure robotically, through tiny incisions in a patient's chest.
A small camera and thin mechanical arms are fed through those tiny incisions to the surgery site.
To prepare for robotic surgery, some patients need an imaging procedure ahead of surgery. In the past, that procedure was performed on an imagining table in a room external to where robotic surgery is performed.
That meant the patient had to be moved from room-to-room and table-to-table before surgery occurred.
The Hybrid-CVOR at Froedtert Pleasant Prairie Hospital changes that.
There is no more moving back and forth. Thanks to a Hybrid table designed to serve as both a surgical table and an imaging platform and to a C-Arm imagining system, the procedure is performed in the same room on a single table.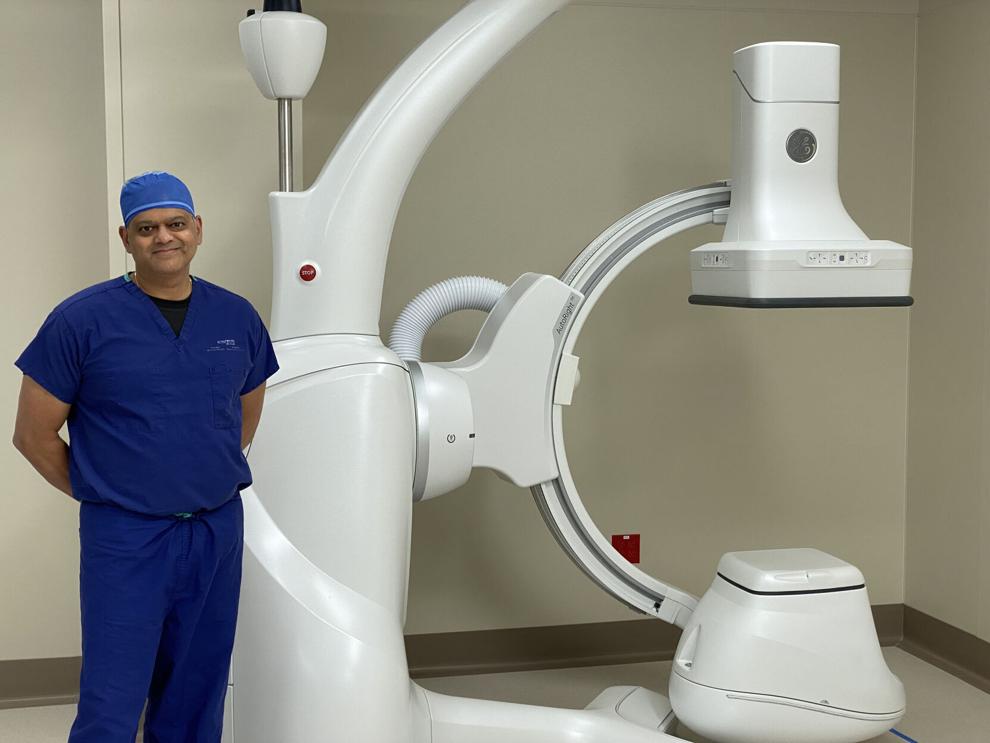 Called a "C-Arm" because of its shape, the x-ray device combines the latest and most advanced imaging systems into a single unit.
During surgery, the C-Arm rotates over a patient, capturing images from multiple angles to assist the surgeon.
Because patients don't have to be transferred for imaging, surgeons can view real time, high-resolution images of a patient's heart as surgery is underway.
Once imaging is completed, the C-warm then can be effortlessly moved out of the way as the surgical team operates.
Plus, with the patient already on a surgical table and real time images in hand, a surgeon can seamlessly manage complications. If necessary, the surgeon can quickly shift from minimally invasive to open surgery.
Another advantage? The Hybrid-CVOR brings multiple treatment teams into the operating room.
During Hybrid-CVOR surgery as many as fourteen (14) medical professionals collaborate to deliver the best medical care humanly and technologically possible.
The outcomes of robotic surgery are good. Performed in a Hybrid-CVOR, they will be even better.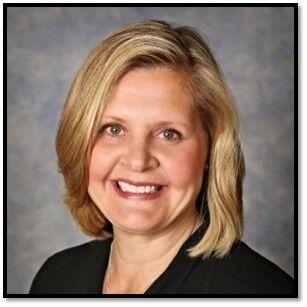 Summing up the decision to bring a Hybrid-CVOR to Froedtert Pleasant Prairie Hospital, Kris Leslie, Vice President of Surgical Services, explains:
"It's not a guessing game for us. At Froedtert South we keep our fingers on the pulse of innovation. We're committed to offering our patients the highest level of care by bringing the most skilled health care professionals and state-of-the art medical technology to our community. The Froedtert Pleasant Prairie Hospital Hybrid-CVOR is yet another example of that commitment."
"The surgeons at Froedtert Pleasant Prairie Hospital are leaders in their field. For example, Dr. Raikar is the only cardiothoracic surgeon performing robotic heart surgery in our area. Leading surgeons like Dr. Raikar insist on delivering top of the line medical care, with equipment at medicine's leading edge. They find that equipment in modern facilities like Froedtert Pleasant Prairie Hospital's Hybrid-CVOR."