Cindy Voelker has been in the behavioral health field for about four decades, starting as a psychiatric nurse and eventually rising to become the president and CEO at Spectrum Health and Human Services.
And in that time, she's seen more than a few government proposals for behavioral health, which mostly proved disappointing.
So as she listened to Gov. Kathy Hochul's State of the State address on Tuesday, which laid out a $1 billion plan "to fix" the state's continuum of mental health care, Voelker couldn't help but feel a little optimistic.
"I was really impressed and just thrilled to hear that she was really living up to a lot of things that she's told us over the last few years," Voelker said. "To see it actually happen – that she really understands the situation and really has ideas that make sense and that could really help – was the most positive thing I've seen in the last few years."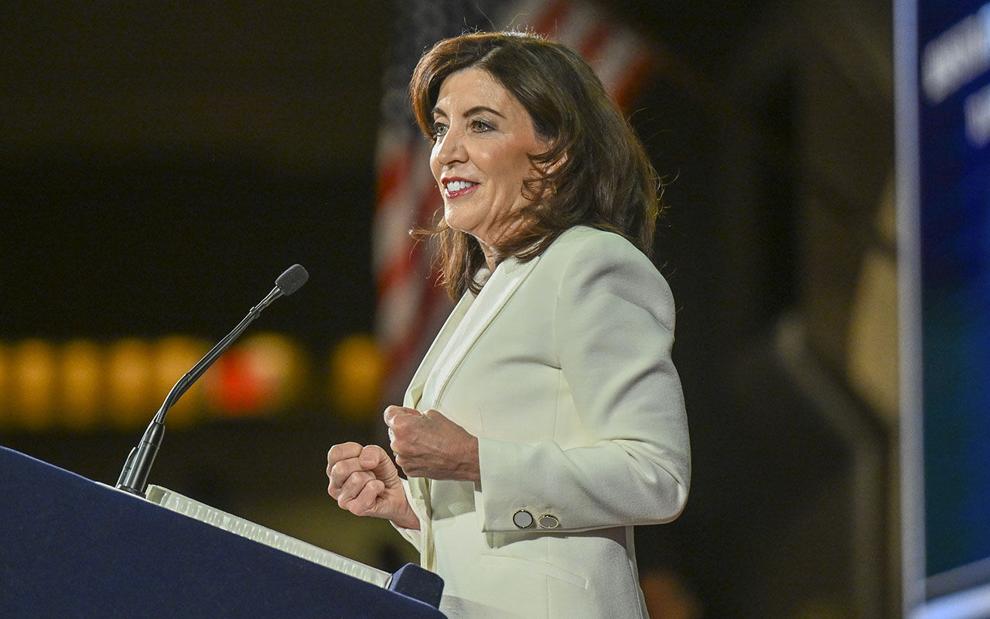 In her first State of the State address as an elected governor, Kathy Hochul laid out a "groundbreaking strategy" to spur housing development across New York – one in which state government would seek to override local governments that prove resistant.
Hochul is aiming to build 800,000 units of housing across the state over the next decade, and laid out a plan that almost certainly will face resistance from local governments and homeowners who don't want new development. Over the past decade, New York built just half the amount of Hochul's goal.
That sense of optimism is different from what she's experienced over the years. Voelker has seen plans that eliminate inpatient beds and that fail to ensure enough of the cost-savings are reinvested in community care. At times, she's seen the mental health system ignored.
Many Western New York behavioral health providers echoed those same thoughts. Hochul unveiled several health care proposals in her 277-page State of the State Book released Tuesday, but the focus on the mental health system was, by far, the headline.
Behavioral health providers in Buffalo Niagara and across the country have seen increased demand since the Covid-19 pandemic hit. According to Hochul's office, more than one in three New Yorkers has either sought mental health care or knows someone who has since the onset of the pandemic.
At the same time, providers are struggling to recruit and retain employees, which means fewer workers are scrambling to meet higher demand. 
In her comments Tuesday, Hochul said the state has underinvested in mental health care for too long, which has allowed the situation to become so dire.
"Today marks a reversal in our state's approach to mental health care," Hochul said. "This is a monumental shift to make sure no one falls through the cracks. This will be the most significant change since the deinstitutionalization era of the 1970s."
There is, of course, a long way to go. Hochul will unveil her state budget proposal in the coming weeks, which will contain all the crucial fine print and kick off months of discussions with state legislators in advance of the state budget deadline of April 1.
A legislative tightrope awaits Gov. Kathy Hochul, reflected in a speech alternately calling for strengthening the public safety concerns that propelled her GOP opponent last November with others sure to generate genuine Democratic enthusiasm, Bob McCarthy writes.
But so far, behavioral health providers are encouraged by what has been released about Hochul's plan for the mental health system. That includes expanding insurance coverage for mental health services, boosting mental health services in schools by increasing Medicaid payment rates for school-based clinics and bolstered planning so that high-risk, high-need patients who are discharged are immediately connected to wrap-around services. 
"The Governor's commitment to increasing funding for behavioral health treatment and supports is encouraging and a step in the right direction," said Elizabeth Woike-Ganga, president and CEO of BestSelf Behavioral Health.
"These dollars are sorely needed to ensure that our sector, which is seeing increased demand and inadequate resources, can provide immediate access to high-quality mental health and substance abuse treatment, as well as services such as supported housing, to our most vulnerable community members," she said.
Hochul's plan also includes adding 1,000 inpatient psychiatric hospital beds across the state, which would involve directing community hospitals to immediately bring back 850 psychiatric beds that had been offline. Further, the governor's plan includes opening 150 new adult beds in state-run psychiatric hospitals, with 100 of those in New York City, and the remaining 50 outside of it. 
Since 2014, the the number of inpatient psychiatric beds in New York has declined by 20%, from 9,320 to 7,421. 
Bringing 1,000 of those beds back, Hochul said, could serve more than 10,000 New Yorkers each year and restore the capacity to respond to the most serious cases of mental illness. 
Hochul also vowed to expand outpatient services, which she said would boost access, reduce waiting times and ensure appropriate levels of care.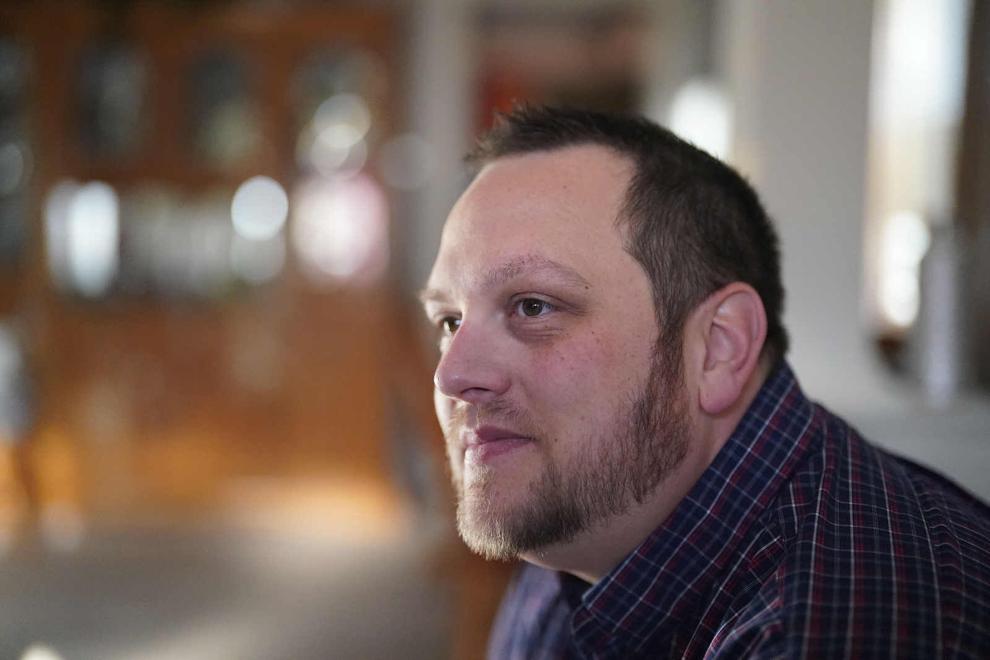 The Buffalo News interviewed several patients in recent weeks who painted a stark portrait of what they experienced at ECMC's Comprehensive Psychiatric Emergency Program.
Within that, Hochul's plan includes adding 12 new sites across the state with comprehensive psychiatric emergency programs, which provide hospital-level crisis care.
Those kinds of emergency programs could help relieve some pressure on Erie County Medical Center's overwhelmed CPEP unit, which is the Buffalo Niagara region's largest "safety net" mental health emergency department. In a series of stories over the last month, CPEP staffers and patients have described to The Buffalo News a program that is severely overburdened, with some patients waiting for up to three days to see a psychiatrist. 
In a statement, ECMC applauded Hochul's multi-year plan to boost mental health services, noting it has advocated for more funding and greater access to outpatient services and long-term psychiatric beds for years.
"In order for ECMC and other hospitals across the state to increase capacity, significant increases are needed for inpatient reimbursement, as well as state funding for capital improvements to achieve that goal," the Buffalo hospital said. "We look forward to the efforts of the state to provide these resources to hospitals. Gov. Hochul's plan addresses increased access, which is critical to reducing overcrowding in psychiatric emergency rooms across the state."
The wild card in all these plans, of course, surrounds staffing constraints.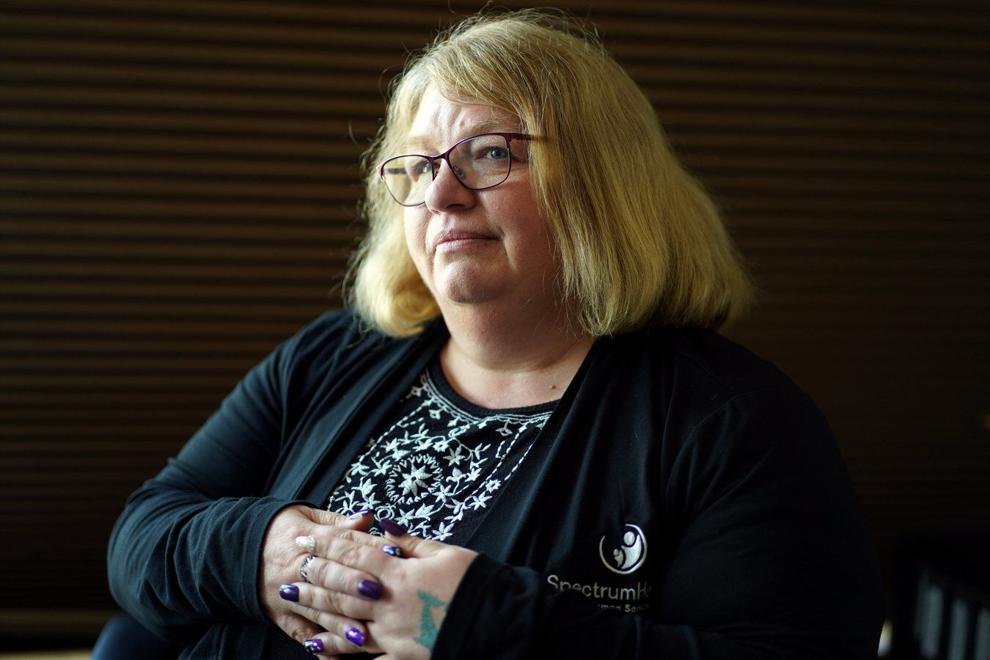 Trying to find mental health and addiction workers is a daunting, but pressing, task, given the demand for mental health and substance use counseling skyrocketed during the Covid-19 pandemic.
It stands to reason that more mental health programs and more inpatient beds will require more staff. 
"I think addressing the workforce issue is something that has been a focus and needs to continue, because that's the other part of the problem," said Voelker, of Spectrum Health.
And it is a problem for many others in health care, too.
Here's a brief look at some of Hochul's other health care proposals:
Health care is a challenged industry, struggling with workforce needs and trying to keep up with a rapidly evolving care delivery system.
For that reason, Hochul wants to establish a Commission on the Future of Health Care, which will provide strategic guidance to transform the state's health care system.
The commission's goals would include improving access to and the quality of care as well as health outcomes. 
The commission also would identify ways to eliminate waste in the system and create long-term stability, including a plan for struggling hospitals – and Western New York has plenty of those.
Travel nurse agency reform
Throughout the pandemic, health care providers that were short on staff found themselves relying heavily on traveling nurses, who could make three to four times the hourly pay of a permanent staff nurse. 
Some providers claimed the staffing agencies were, at times, price-gouging.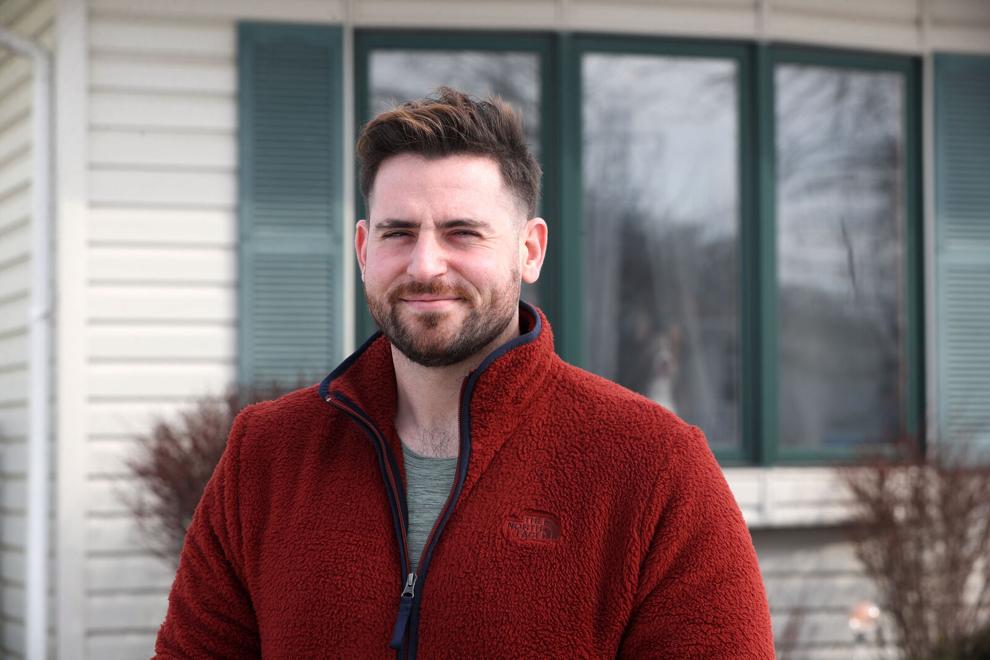 Perhaps no current issue looms larger for WNY's hospitals, paying huge costs to travel agencies amid a staffing pinch and desperately searching for permanent employees to lessen their reliance on high-priced temporary workers.
Hochul plans to introduce legislation to require staffing agencies to register and report key data about their operations. The goal, Hochul's office said, is to increase transparency into the use and cost of contract labor.
The data would then be used to explore "options to remedy the dependence upon, and escalating costs related to, agency staffing."
Bea Grause, president of the Healthcare Association of New York State, which represents hospitals, nursing homes and other health care organizations, in a statement lauded several of Hochul's health care proposals, including "proposing measures to reform traveling nurse staffing agency practices."