A small group of Fontainebleau High School students with physical and cognitive disabilities trickled into the makeshift apartment-classroom, two instructors in tow. Excited and smiling, the students greeted the adult staff as they walked past the handicap-accessible front-load washer and dryer, past the kitchen, and into the main living area where an adapted physical education lesson was slated to begin.
"Physical fitness doesn't just stop after high school," physical education coach Scott Cave told them. "You don't just have to go to a gym, you can utilize the space around you.
Cave encouraged the students to imagine what a fit and healthy lifestyle could look like after high school. "Let's imagine this is your living space. What could you use around you to exercise?"
A student suggested weights, but Cave redirected their focus back to the space, demonstrating an equipment-less squat using the sofa. 
The students in Cave's group are among more than 300 students with cognitive and physical disabilities in St. Tammany Parish public schools who spend part of their schools days learning life skills in apartment-like settings at Mandeville High School and in Slidell next to Brock Elementary School.
Live after high school
Called "Thrive," the program uses the centers to provide learning opportunities that supplement academic instruction, helping students prepare for independent living. "In addition to the home living skills they work on here, there's also a training lab," said Susan Munster, the St. Tammany Parish school district's assistant director of Students with Exceptionalities. "They may learn office work like filing or how to alphabetize. They may learn how to work a cash register. It's a myriad of skills."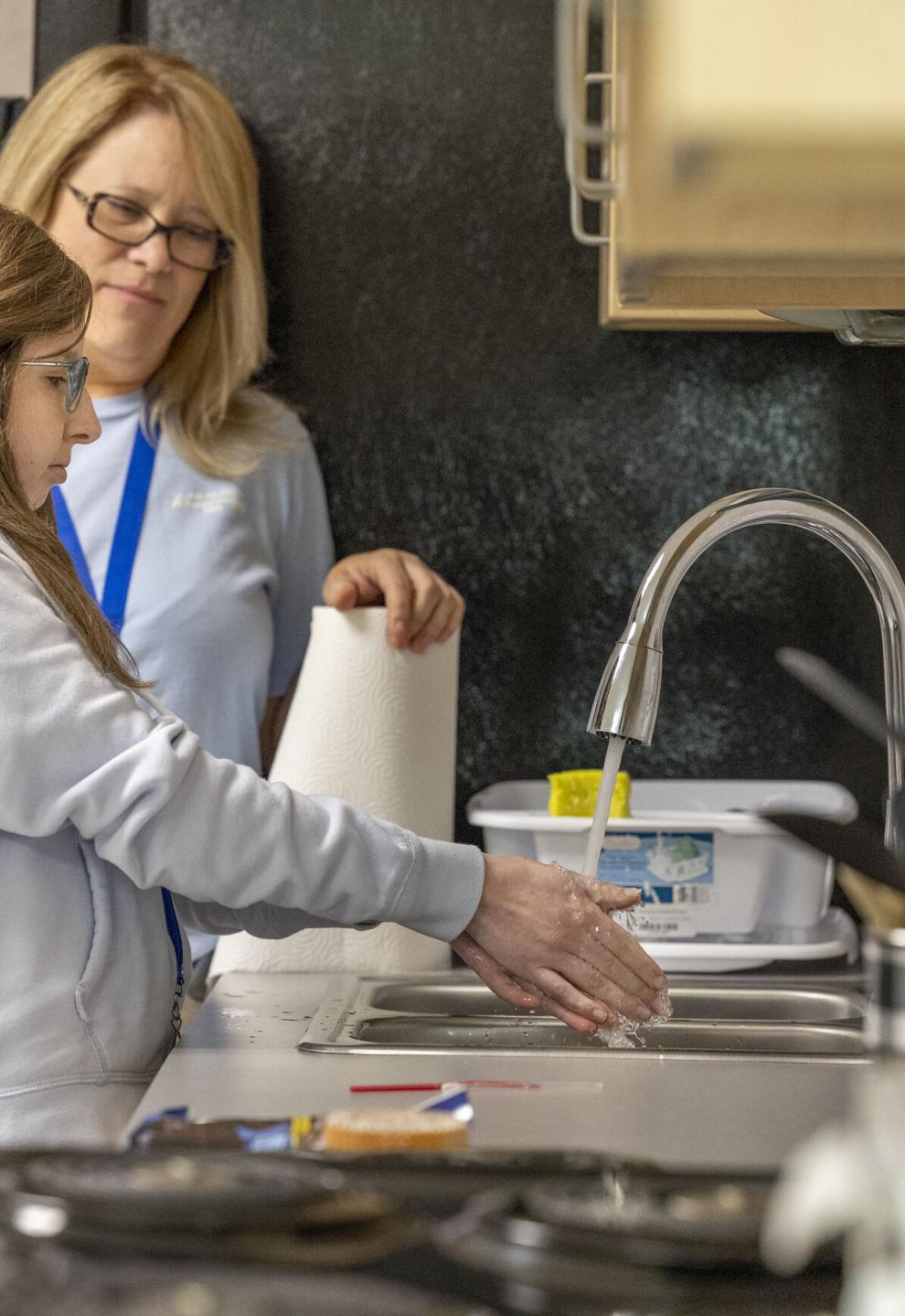 On the other side of a thin wall, teacher Chris Davenport led a lesson on using a washing machine, explaining to the students how clothes get dirty and why they need to be cleaned. He broke down each step of the washing process before leading the students to the kitchen.
"The most important thing is to clean the kitchen before we do any cooking," Davenport told the group as a student in a wheelchair maneuvered around him.
"Excuse me, sir. Don't want to run over your feet," the student said, prompting Davenport to jokingly respond it happens all the time.  
Kitchen skills
Then, a debate broke out over what to cook — French toast or peanut butter sandwiches.
Davenport presented different methods of cooking, ranging from the stovetop to the microwave, but one student thought there should be more options. "I like cooking in the air fryer!" he shouted.
"I think sometimes as parents, we think that kids just get things through osmosis, because they've seen us do it so many times. But they really don't," said Kerri Soo, the district's director of Students with Exceptionalities.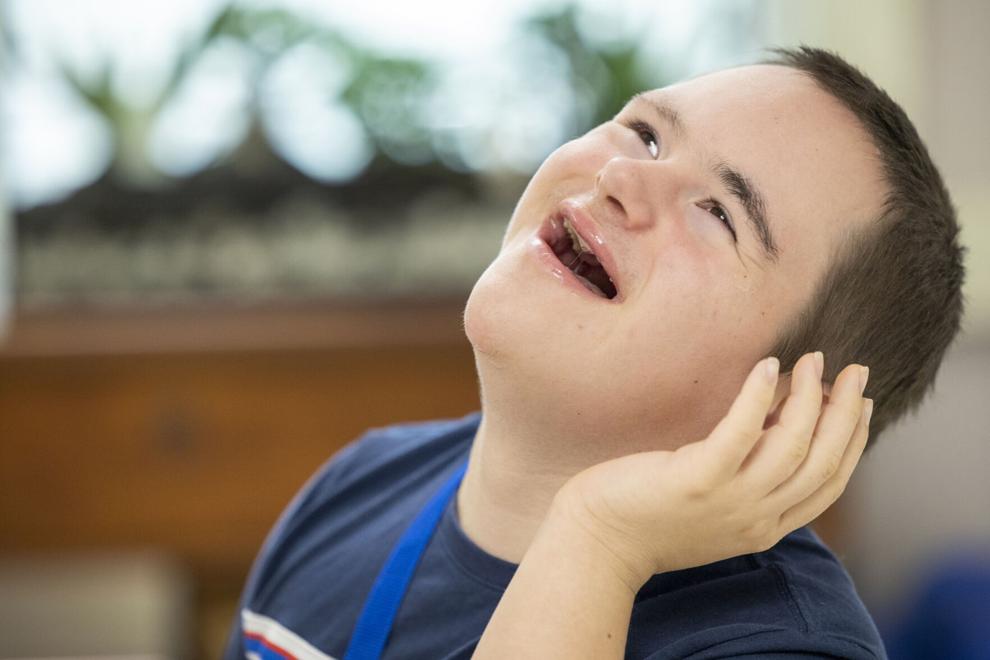 The Thrive program was implemented a year ago, adding to a long list of services and resources within the department. The program's start followed a year of remote learning that ended with a complaint against the school district to the state Department of Education. The complaint filed by Loyola Law Clinic and lodged by the parent of a disabled student alleged that students with disabilities suffered large scale learning loss due to inadequate instruction with remote schooling during the pandemic.
An agreement that settled the complaint set guidelines on whether students with disabilities qualify for additional learning opportunities. District officials said they had been working to recoup learning loss since August 2020 through progress screenings and interventions. 
In a video on the school district's broadcast network, a parent lauded the Thrive program's impact.
"I think practical application is important and helping them apply that in a normal setting. We all need to thrive in order to survive and that's what these kids need," said Vera Chauhan.